About the 2023 recipients
---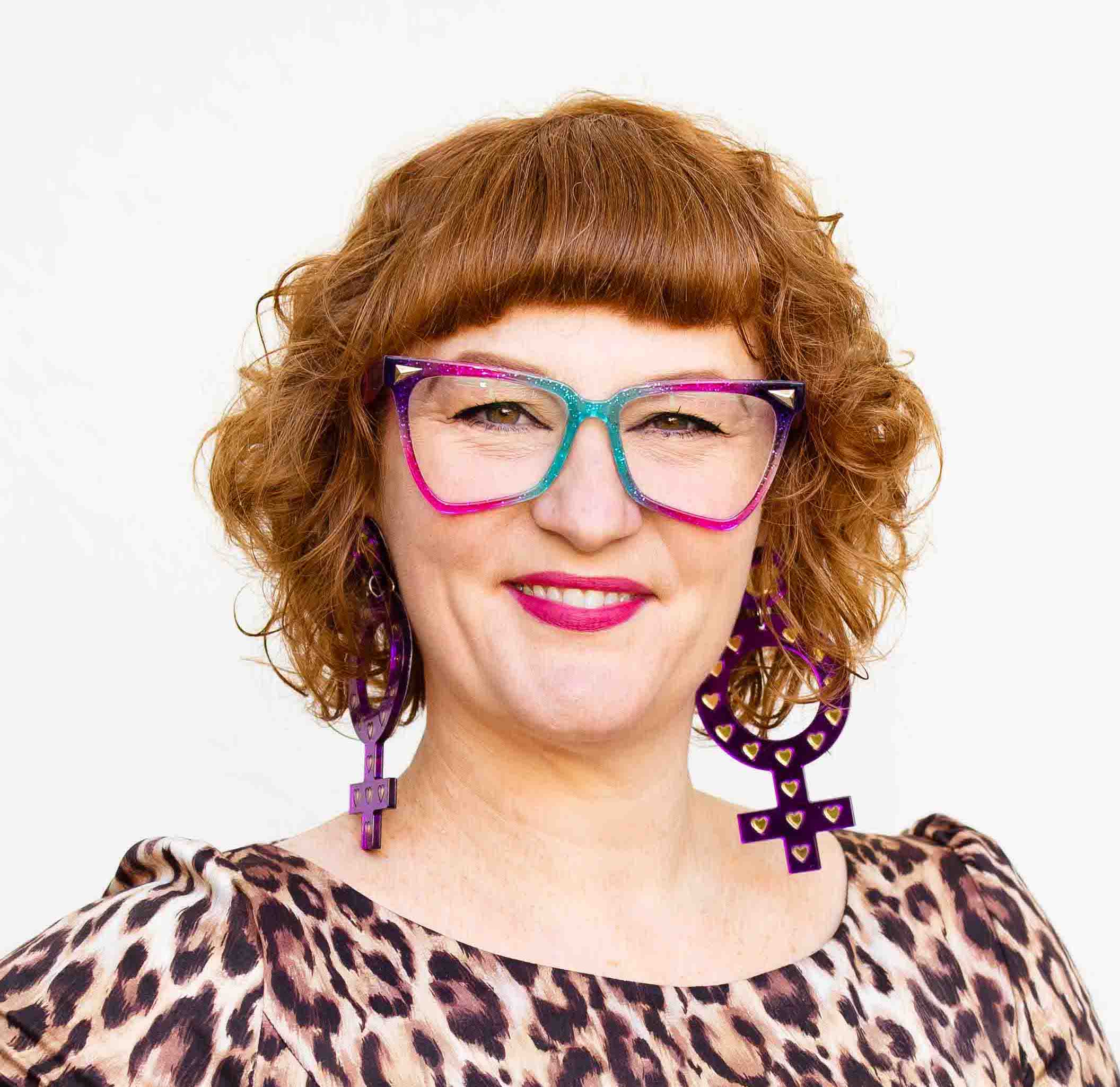 Karina Libbey is a screen culture specialist, having worked in the film industry for over 15 years. An experienced film and events programmer, her passion lies in creating an inclusive, active, and welcoming screen culture. Her previous roles include
Public Engagement Manager at the National Film and Sound Archive of Australia, Travelling Film Festival Manager for Sydney Film Festival and Festival Manager at The Festivalists. She currently works as a freelance consultant while completing a Master of Arts: Screen Business at AFTRS and has extensive representation across many industry bodies including serving as a member of the Independent Cinemas Australia Associate
and AACTA.
Proposal: I proposed to put the grant towards professional development in my area of specialisation – audience development for the screen industry – to become a more effective leader in this space, through learning, research, and active networking. This includes a combination of independent and short course studies, a series of consultative meetings with other audience specialists, and attendance at film festivals and screen-based events. With the support of the Natalie Miller Fellowship Catalyst Grant, my goal is to advocate for and contribute to improved audience development in the Australian screen industry, an underdeveloped sector bursting with the potential to connect people with fantastic content and experiences.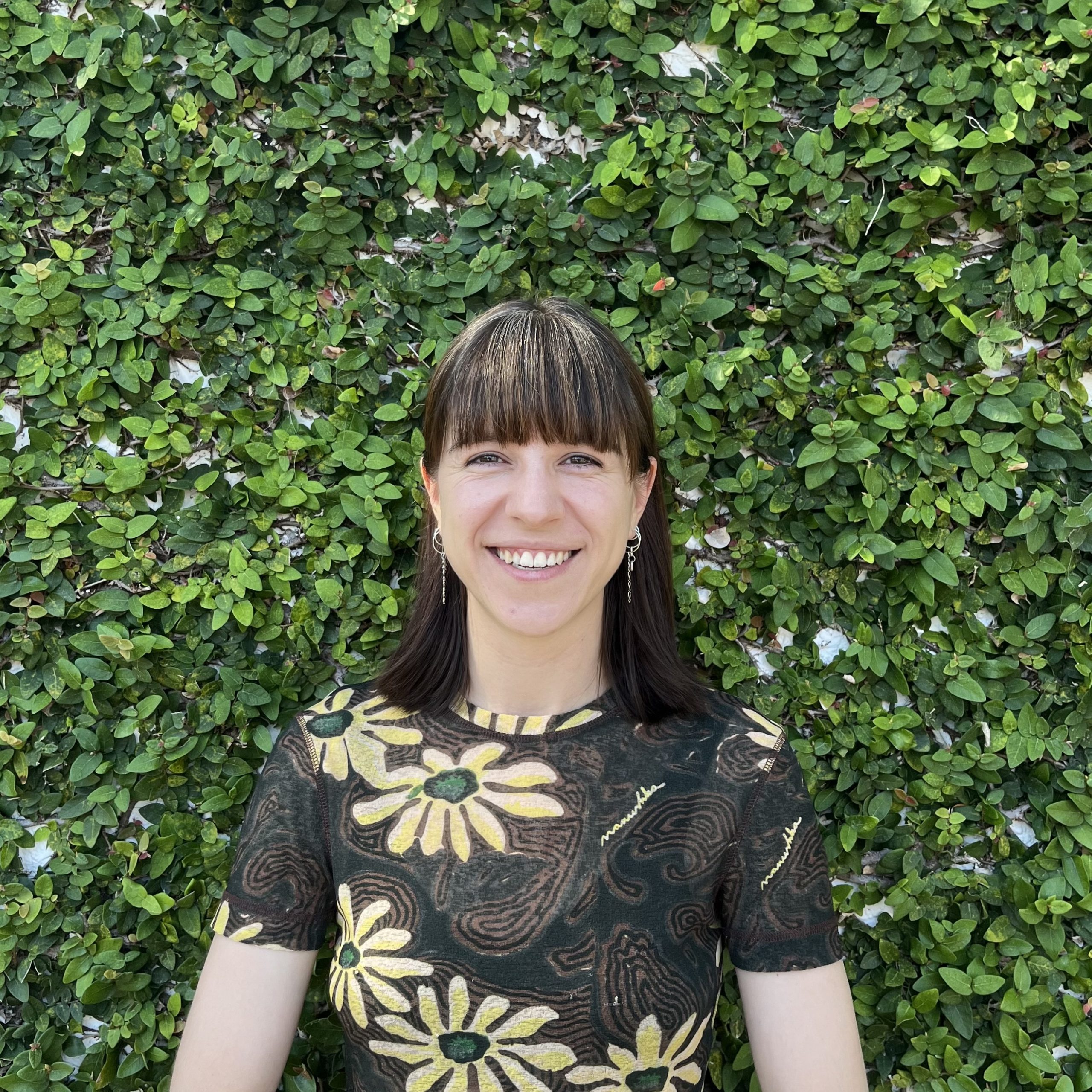 Marisa Marsionis is a sound editor based in Sydney, with work spanning features, TV, short films, TVCs and podcasts. After graduating with a Bachelor of Music and Sound Design from UTS, she quickly gained an internship as an assistant sound editor, falling in love with the screen industry. Marsionis was then hired as a junior sound designer at Wildbear Entertainment, working on projects such as And We Danced, a documentary series on The Australian Ballet; and Jurassic World by Brickman, an immersive Lego exhibition co-produced with Universal Studios. In 2021, she moved back to Sydney and went freelance with a focus on long-form drama. Recent projects include Three Thousand Years of Longing, Wolf Like Me and Elvis.
Proposal: My grant proposal is a mid-career mentorship program with Spectrum Films, dedicated to the professional development of creative and technical skills in sound post production, with a key focus on mixing. The 7 week program will take place during the final mix of a feature film at Spectrum Film, host to Australia's largest Dolby ATMOS sound mixing theatre, in order to develop skills needed in order to become a mix engineer.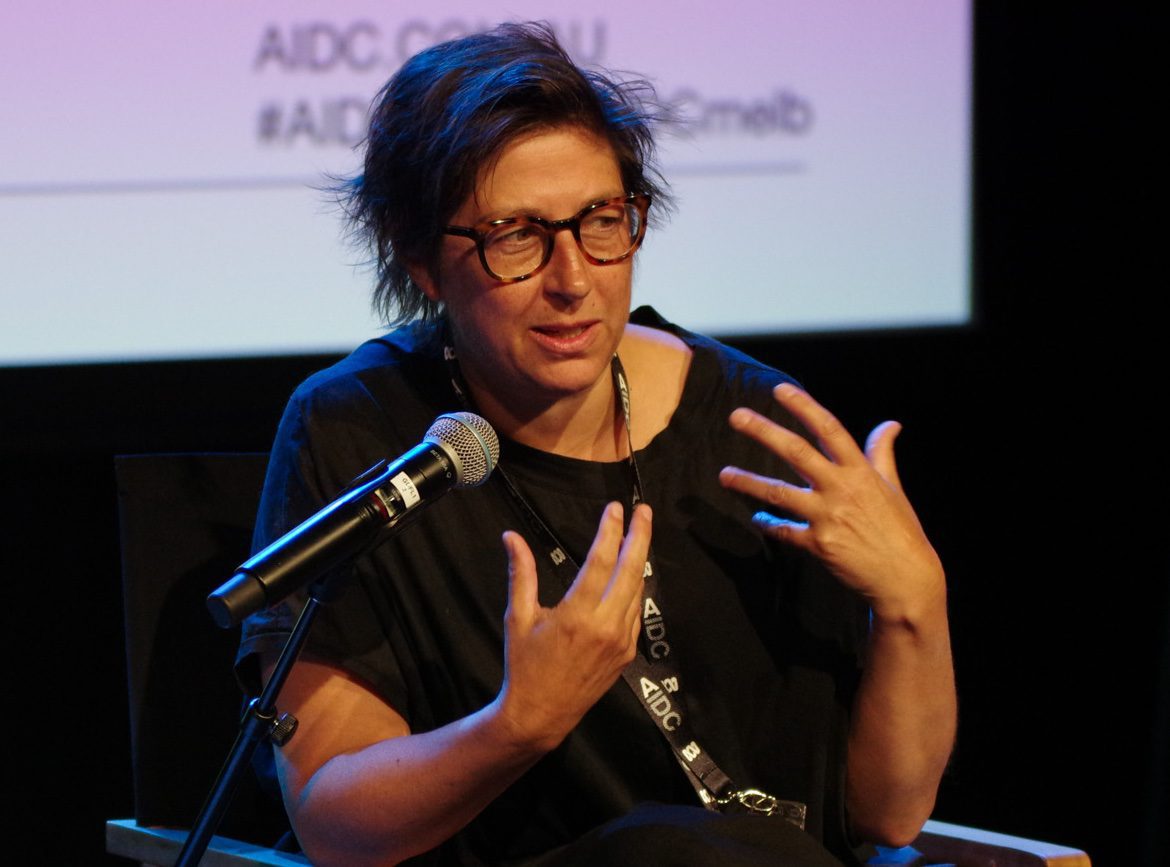 Kim Munro is a documentary maker, organiser, researcher, and educator whose work exploring how expanded practices, experimental forms, and emerging technologies intersect with social, cultural, and environmental issues has been published and screened on ABC as well as at local and international galleries and festivals. She most recently co-edited the collection of documentary essays, Constructions of the Real: Intersections of Documentary-based Film Practice and Theory (Intellect, 2023). Kim was the conference programmer for the Australian International Documentary Conference (AIDC) for the 2020 and 2021 events and is also a lecturer at the University of South Australia.
Proposal: This project will help develop leadership opportunities in nonfiction and documentary programming, curating and exhibition. After an initial period of research around documentary in Adelaide and South Australia, I will attend the Flaherty Seminar in New York in 2024. This will facilitate a sharing of new ideas around documentary film cultures and help build networks, and collaborations. Ideas which will then be applied to a range of programming venues in Adelaide in order to inspire new audiences and talent in Adelaide, and in Australia more broadly.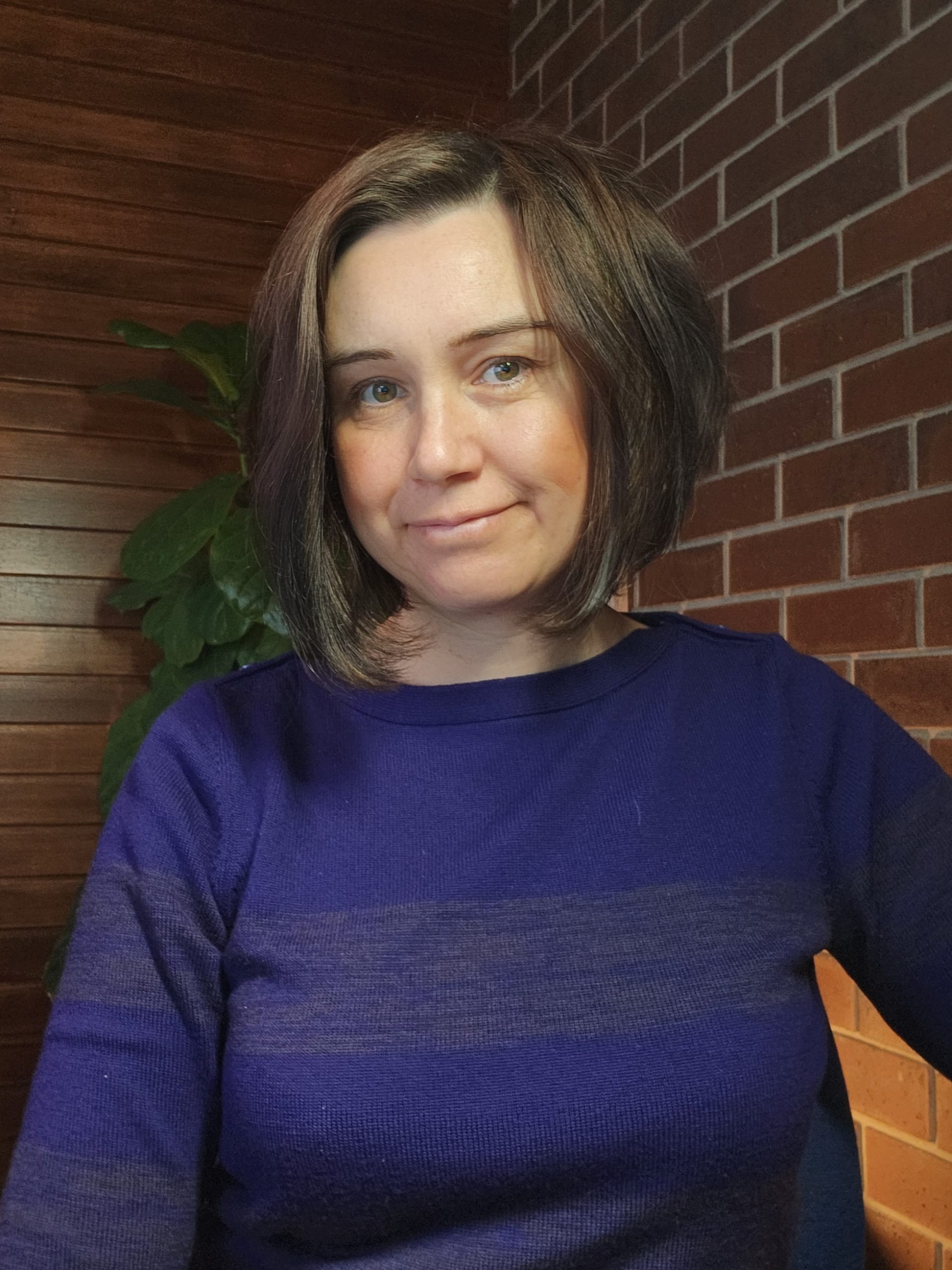 Felicity Wilkinson is a film and television producer based in Tasmania. In 2022 she commenced with Blue Rocket Productions as Production Manager before moving into her current role as Head of Productions, where she oversees exciting projects on her slate as Producer with subsidiary drama and factual company, Story Engine. An active collaborator and volunteer within her local arts and filmmaking community, she is also proudly on the WIFT Tasmania committee.
Proposal: I look forward to enriching my skill set as a film and television producer through Compton School where i'll study Leadership in the Creative Industries, additionally I'll equip myself with technical knowledge to edit screen projects through enrolling in a course on editing at AFTRS.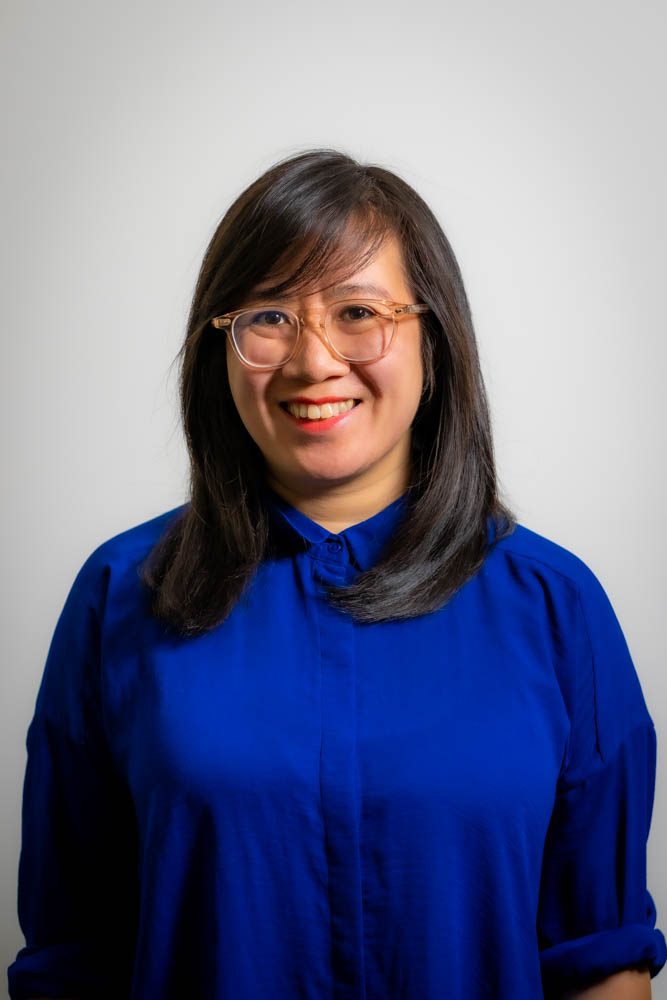 Lee-Ann Woon is an award-winning strategic marketing professional with a passion for film that has led her around the world to leading independent film distributors eOne Canada, StudioCanal UK and Madman Entertainment. From blockbuster franchises to Oscar winners, documentaries to family films, Lee-Ann has a track record in delivering innovative and creative campaigns across a diverse range of audiences and budgets. Career highlights include Hunt for the Wilderpeople (highest grossing NZ film of all time in Australia and NZ), winning UK Music Marketing Initiative of the year for Searching for Sugar Man, orchestrating a meet up with Celine Dion and the stars of The Breaker Upperers and the AACTA-award winning documentary, The Australian Dream.
Proposal: With the support of the Natalie Miller Fellowship Catalyst Grant, I will enrol in two short courses: Negotiation Essentials at University of NSW and Crucial Conversations for Mastering Dialogue. These courses will guide me to be a more effective and confident communicator and problem solver in difficult situations, and manage the uncomfortable emotions that arise. At the completion of these courses, I will engage executive coach Ellenor Cox for ongoing mentorship.
The Catalyst Grant Program was supported by Creative Partnerships Australia through Plus1 and NMF's generous Catalyst Campaign donors.