2016
SASHA CLOSE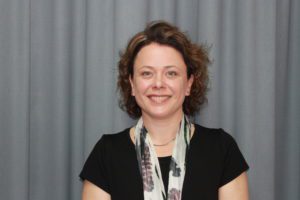 Sasha Close was awarded the 2016 Natalie Miller Fellowship at the Australian International Movie Convention (AIMC) on the Gold Coast.
Sasha is a Film Programming Manager and independent cinema consultant. Sasha has worked on both sides of the cinema industry, starting in distribution before moving into exhibition and programming. In 2003, Sasha joined South Australia's independent chain Wallis Cinemas, programming Wallis Cinemas and consulting to 20 independent cinemas. Sasha has been a panellist at ICAA conferences for 'Australian Cinema' and 'Australian Women in Film' and also a Judge for AIDA films at the Australian International Movie Convention. Sasha joined the ICAA Board this year. Sasha holds a Bachelor of Arts degree from the University of Melbourne and a Grad. Dip in Management. Sasha is the mother of two delightful daughters and coaches their netball team. Her coaching experience would probably make an entertaining Australian film with a predominantly female cast.
Sasha's professional development proposal is to undertake an overseas secondment with Picturehouse Cinemas UK, attend the 2017 CineEurope convention and participate in a mentorship program in Adelaide. As an independent cinema consultant and an advocate for diversity in cinema programming, Sasha strives to be a leader in the exhibition community.
"The Natalie Miller Fellowship is an inspiration for women in all sectors of the screen industry and has encouraged me to dream big! It is a tremendous honour to be the 2016 recipient; the Fellowship will assist me immensely by providing a unique opportunity to broaden my skills and experience with an overseas secondment and mentorship."
---
2015
COURTNEY BOTFIELD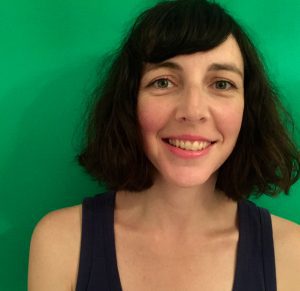 Courtney Botfield was awarded the 2015 Fellowship at the Australian International Movie Convention. Courtney is a distribution specialist with over 15 years' experience in independent film and has recently developed a focus on the burgeoning field of impact producing, targeting films with strong social messaging and the potential for creating real change.
She joined with Tracey Mair to set up The Goodship Agency, a film distribution and marketing agency that designs and leads innovative pathways for the financing, distribution and marketing of film, television and on-line productions across documentary and features.
With her grant, she plans to fill the market gap in this area, through increasing her knowledge and practice of sourcing innovative pathways for the financing and distribution of these types of films. Botfield attended the Tribeca Film Festival in New York and Hot Docs in Toronto, met with leading practitioners, and engaged with business mentors aligned with the philanthropic and social enterprise sectors.
"The Fellowship has afforded me not only invaluable new professional relationships and opportunities but, most importantly, the confidence and focus to pursue my career goals and I encourage all aspiring women in the screen industry to apply."
---
2014
REBECCA HAMMOND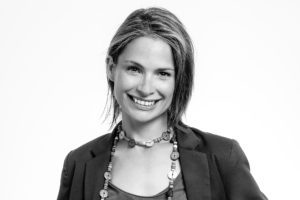 Rebecca was the 2014 recipient of the prestigious Natalie Miller Fellowship, an annual award recognizing future female leaders of the Australian screen industry. Rebecca's submission was a standout for the judging panel, comprising highly distinguished members from across the national industry.
A highly respected industry professional with 17 years' experience, Rebecca has held various roles within the media and entertainment industry, managing key accounts including 20th Century Fox, Disney, Paramount, Foxtel and Netflix. Currently Head of Localisation & Access Services, Rebecca recently returned from a secondment to the UK where she was integral to the successful rollout of a global media solution for one of the world's largest and most recognised entertainment brands. Following on from this, Rebecca will be a senior leader and key contributor to the success of Deluxe in the APJ region.
A highly talented and motivated professional with demonstrable abilities across both operational and commercial disciplines, Rebecca has extensive knowledge of:
Production
Post Production
Distribution
Contract Negotiation
Team leadership
Strategic planning
Sales
Project management
A mother of two returning to the workforce in 2012 Rebecca now has her sights firmly set on a leadership role within the industry, along with inspiring young women to reach their full potential.
Her professional development plan includes undertaking an intensive leadership program run through the UNSW, tailored specifically for female executives.
"The Natalie Miller Fellowship has been a source of personal inspiration and I am humbled to be in the company of its past recipients. I'm looking forward to developing professionally and I am passionate about promoting more leadership roles for women in the entertainment industry".
---
2013
HARRIET PIKE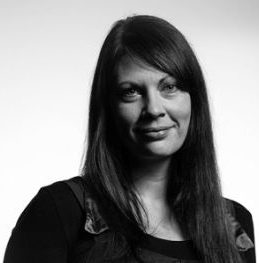 Harriet is a producer and the Head of Development at WildBear Entertainment. She joined the Company in 2011 following on from five years experience working as a distributor and producer at Ronin Films where she had responsibility for acquisitions, business development and documentary production.  
Harriet has a Bachelor of Business from Griffith University and a Masters of Liberal Arts from the Australian National University. In her role as producer, completed documentary projects from her time at Ronin Films include Chinese Australian co-production Across the Plateau (Adelaide Film Festival 2009), The Chifleys of Busby Street (Brisbane International Film Festival 2008) and Emily In Japan (2009, ABC). Since joining Bearcage Harriet has worked as producer on Who We Are In Sport  (2012, Bio Channel), Building Australia (2013, History Channel), The Boffin, the Builder and the Bombardier (2013, ABC) and most recently the feature documentary When the Queen Came to Town. 
Harriet is a previous member of the ScreenACT advisory board and currently serves on the board of QL2 Dance Inc – one of Australia's premiere youth dance organisations. In 2013 Harriet was awarded the prestigious Natalie Miller Fellowship, which enabled her attendance at the University of Oxford, Said Business School, High Performance Leadership Programme.
"With this refreshed outlook on both myself and leadership, I have a renewed drive for incorporating what I have learnt at Oxford into the film and television industry that I feel so dedicated to working within, into the future."
---
2012
RACHEL OKINE
Rachel Okine is currently the Paris-based Vice President of International Production and Acquisitions for Europe's largest studio, StudioCanal. In this role she sources and develops premium theatrical content for the company's interests in France, Germany, Australia/NZ and the UK, as well as its international sales division, to coordinate a multi-territory acquisitions and production strategy.
Rachel's first job in distribution was as acquisitions assistant in London's FilmFour after which she returned to Australia to become a founding staff member of leading Australian independent film distribution company, Hopscotch (acquired by Canadian-based Entertainment One in 2011). From 2002 to 2006, she worked across the publicity and marketing campaigns of its flagship titles including Bowling For Columbine, Touching the Void, Somersault, Downfall and Mrs Henderson Presents among many others. From 2006-2012 her role evolved to focus on the acquisition of international and local films, as well as establish Hopscotch's production activities. During this time, Rachel was involved in the acquisition of films such as Source Code, Midnight in Paris, Saving Mr Banks and Pan's Labyrinth, and brought into the company the successes Wish You Were Here and The Sapphires for the Australian market, whilst working closely with eOne's acquisitions teams in Canada, the UK, USA and Benelux to source product to work across the territorial spectrum.
Some of the projects as producer include a 13-part food series for SBS called My Family Feast, and a multiplatform animation for the ABC called the gradual demise of phillipa finch, which was nominated for an award at the 2012 SXSW Interactive Festival. Rachel also Executive Produced the feature documentary All This Mayhem, as well as the short film The Guests, which was selected for Official Competition in 2015's Cannes Film Festival.
Rachel was integral in the establishment of Hopscotch Features, a joint venture with writer John Collee and producer Andrew Mason, and as Head of Development oversaw the development of high concept feature film projects, working with the cream of Australia's filmmaking talent.
In 2010 Rachel was profiled by The Hollywood Reporter as one of the 20 young film executives to watch in the Asia-Pacific region, and in 2012 was the inaugural recipient of the Natalie Miller Fellowship, which recognises entrepreneurship and excellence in the Australian screen industries.
"And so ends the most intense, intimidating, rewarding and inspiring professional experience of my life. I've met the most incredible 64 women from every continent and every industry you can think of.
Thank you Natalie Miller Fellowship… I urge you all to apply!"
---