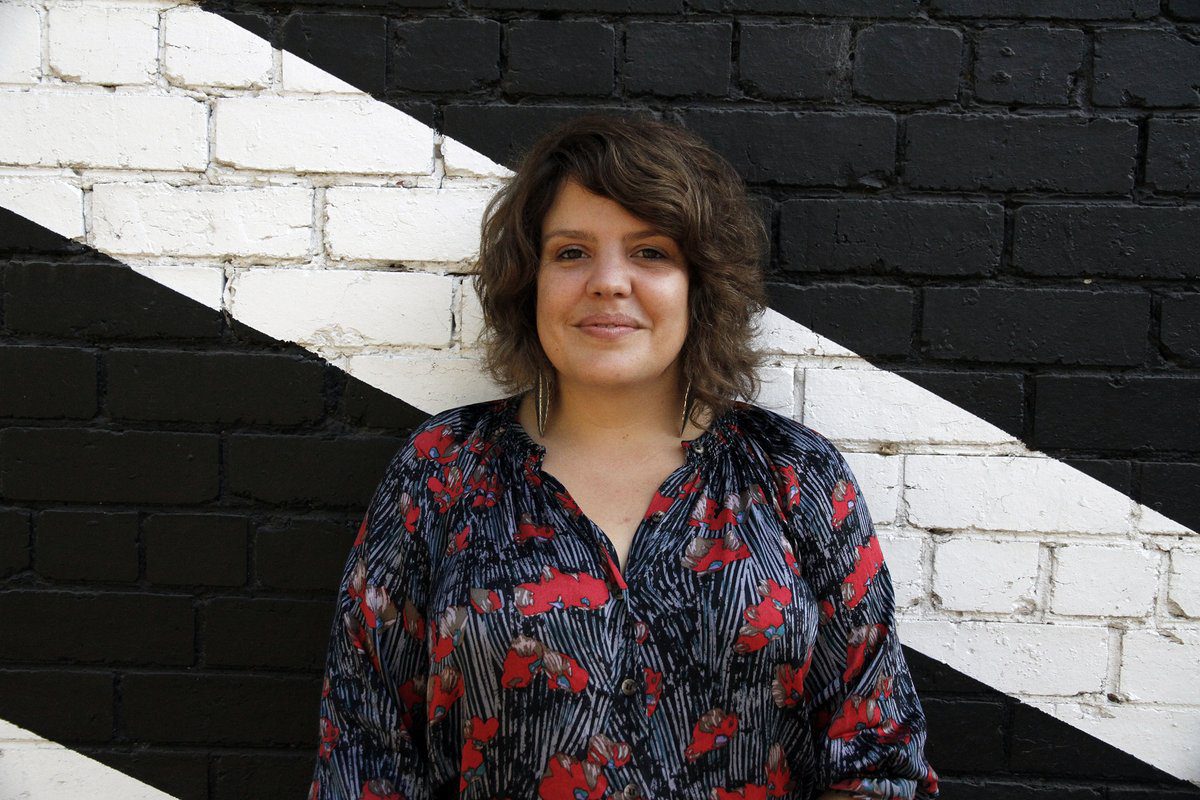 The Natalie Miller Fellowship (NMF) is thrilled to announce that GARUWA Co-Creator, Genevieve Grieves, has
received this year's Natalie Miller Fellowship. Greives was announced as the recipient of the prestigious
fellowship at the Australian International Movie Convention (AIMC) Gala Dinner held at The Star on the
Gold Coast.
A proud Worimi woman with over two decades of experience in interdisciplinary content creation, Grieves is the Co-Creator of GARUWA, a storytelling agency with First Nations knowledge and culture at its core. A leading Australian practitioner in decolonising and collaborative methodologies, she holds extensive experience as a filmmaker, artist and oral historian across numerous community-centred and award winning film projects and museum experiences, including "Lani's Story" (SBS) and "Power to Country" (ABC), and the "First Peoples" permanent exhibition at Bunjilaka Aboriginal Cultural Centre, Melbourne Museum. Her work has earned many accolades, including recognition from the United Nations of Australia Media Peace Awards, IF Awards and the State Library of Victoria's Creative Fellowship. In collaboration with Doc Society, Greives recently delivered the inaugural First Nations Impact Lab, which brought together changemakers with projects at the intersection of documentary storytelling and impact campaigning.
Upon receiving the grant, Greives said: "I'm deeply grateful and honoured to be awarded this year's Natalie Miller Fellowship. I accept it with the knowledge that I'm following in the footsteps of a remarkable range of women who have made significant change in the screen sector. I'm excited to undertake research and further develop my ideas around co creation and collaboration in film and television.
This is a unique and timely opportunity to learn from global practitioners who are shifting our understanding of what best practice collaboration looks like. I'm eager to contribute what I learn towards a model that moves us beyond extractive storytelling and into the space of equity, justice and social change that our sector is urgently calling for."
Natalie Miller Fellowship President, Sasha Close said: "The Natalie Miller Fellowship is thrilled to recognise and announce Genevieve Greives as the 2023 recipient. Genevieve has an impressive career of working in the screen sector, collaborating with community along with a dedication and passion for content creation and storytelling. This award supports a unique proposal and leadership journey along with recognising Genevieve's ambitions and commitment to collaboration and driving positive change in the Australian screen industry. Congratulations."
Since 2012, eleven Fellowships have been awarded to Rachel Okine (Head of Features and Development Executive, Stan); Harriet Pike (Chief Operating Officer, WildBear Entertainment); Rebecca Hammond (LJ Hooker); Courtney Botfield (Director of Industry Partnerships, National Film and Sound Archive of Australia); Sasha Close (Program Manager, Brisbane International Film Festival and Gold Coast Film Festival); Kristy Matheson (Creative Director, Edinburgh International Film Festival); Miriam Katsambis (VP Business & Legal Affairs APAC, Entertainment One); Anna Kaplan (Producer/Co-founder, Regen Studios & Co-Founder/Co-Chair, Sustainable Screens Australia); Pauline Clague (First Nations Screen Strategy Executive, South Australian Film Corporation); Bridgette Graham (Founder, Path to Audience); Sian Mitchell (Festival Director, Melbourne Women in Film Festival) and Genevieve Grieves (Co-Creator of GARUWA).
Established in 2011 to recognise the unique contribution of screen industry pioneer Natalie Miller AO, the Fellowship is open to established women working in the Australian screen industry and aims to provide an annual $20,000 grant to aspirational women in all sectors to pursue professional leadership through attachments, internships, secondments, travel and other means in order to reach their full leadership potential.
The Natalie Miller Fellowship is the only grant of its kind in the country and is proudly supported by co-sponsors Roadshow Films and KOJO.