In 2017, the NMF will deliver the Brilliant Careers Leadership Program inspiring women to develop their leadership skills.
Women from all sections of the screen industry are urged to participate including exhibition, distribution, broadcast, post-production, production and cultural agencies.
To be considered for this unique national program, you must register your interest before Monday 16 January 2017.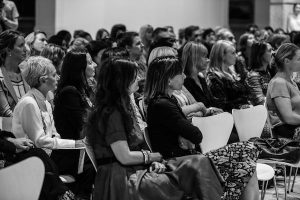 The Program comprises two parts – the Leadership Conference and the Mentor Program.

1. The NMF Brilliant Careers Leadership Conference
A one-day conference for 100 participants will be held on Friday 24 February 2017 at RMIT University in Melbourne.
It will focus on providing practical tools and advice to maximise mentoring and networking opportunities, and examine the components and value of creating a personal brand.
Expressions of Interest are now open and will close on Monday 16 January 2017. Those selected to participate in the conference from their Expression of Interest will be notified on Tuesday 24 January 2017.
Conference attendance will cost $50. We thank Screen Australia's Gender Matters – Brilliant Careers for subsidising this program.

2. The NMF Brilliant Careers Mentor Program
56 women will be selected from Conference participants to attend a Round Table dinner in their State or Territory. The networking dinners will be hosted by a senior industry figure, and are slated for April/May 2017.
These women will then be supported to connect with a mentor for a minimum of 4 one-hour sessions to provide rare insights into their area of professional development. Mentorship sessions are to take place from June to December 2017.
Mentors will include some of the most well respected leaders in the industry.
Women are encouraged to nominate mentors that they wish to work with, and we will endeavour to connect them. These nominations can be anyone from within the screen industry or outside of it! 
Mentors may also be selected for applicant mentees by the Natalie Miller Fellowship from industry leaders who have already signed on to be mentors, including:
Mike Baard, Managing Director, Universal Pictures International Australasia
Stephen Basil-Jones, Executive Vice President Aust NZ, Sony Pictures Releasing
Jo Bladen, General Manager, Studios, The Walt Disney Company, Australia & New Zealand
Fiona Cameron, Chief Operating Officer, Screen Australia
Mandy Chang, Head of Arts, ABC TV
Martha Coleman, Producer/Partner, Revlover
Amanda Duthie, Director/CEO, Adelaide Film Festival
Gail Fuller, Co-Founder, Rising Sun Pictures
Posie Graeme-Evans, Novelist, producer, editor, director and former Director of Drama at the Nine Network
Ana Kokkinos, Feature Film and Television Director
Wayne Lewis, Co-Founder, Rising Sun Pictures
Sue Masters, Head of Scripted, SBS TV
Seph McKenna, Head of Production, Roadshow Films
Amanda Morrison, Transmedia Producer, Transmedia For Change
Chris Oliver-Taylor, Managing Director, Matchbox Pictures
Julie Raffe, Finance Director, Village Roadshow Limited
Debra Richards, CEO, Ausfilm
Jenni Tosi, CEO, Film Victoria
Jude Troy, EVP TV Development and Acquisitions, eOne Films, ANZ
Deanne Weir, Executive Director Channel Aggregation and Wholesale, Foxtel Australia
---
Expressions of interest for this Program are now closed. Thank you to all who registered their interest.
---
The NMF Brilliant Careers Leadership Program is made possible through the support of Screen Australia's Gender Matters: Brilliant Careers program.
Travel Partner:

Venue Partner:
School of Media & Communication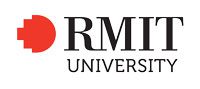 Conference Networking Event Partner: