We're excited to announce the Guest Speakers for the 2019 Brilliant Careers Leadership Forum.  Richmond Football Club president, Peggy O'Neal AO, Fremantle CEO Asia Pacific Chris Oliver-Taylor, filmmaker, Genevieve Bailey (I Am Eleven, Happy Sad Man), media entrepreneur, company director and philanthropist, Deanne Weir and Lisa French (School of Media and Communnication, RMIT University) will be among the speakers at this year's Brilliant Careers Leadership Forum 2019 to be held in Melbourne from 24 – 25th October. 
Spear-heading the forum's discussions on authentic leadership and developing influence and presence will be facilitator Mim Bartlett, along with MC and Program Director Sandra Sdraulig AM. Read more about the speakers below.
KEYNOTE SPEAKER: PEGGY O'NEAL AO
Peggy has been president of the Richmond Football Club since October 2013, having served on the Club's board since 2005. She is the first woman to be president of an AFL club and, in 2017, the Richmond Football Club won the premiership for the first time in 37 years. Peggy has specialised in financial services law for more than 25 years and has been a consultant to Lander and Rogers since 2011.
In 2018, she was made an Honorary Doctor of Laws by Swinburne University for her work in gender equality and developing sport leaders and in 2019 Peggy was made an Officer of the Order of Australia for her services to Australian rules football, financial services law and women in leadership roles.
In September 2014 Peggy was named as one of the Financial Review/Westpac 100 Women of Influence and as one of the Women's Weekly 50 Most Powerful Women in Australia.
PANELLIST: DEANNE WEIR, Media Entrepreneur, Company Director and Philanthropist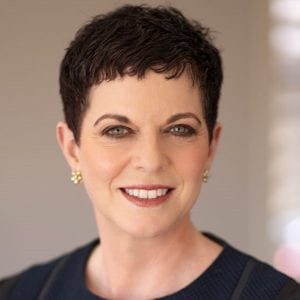 A media entrepreneur, company director and philanthropist, Deanne Weir has more than 25 years' experience in media and communications. Deanne is a globally recognised leader, strategist and communicator, with a deep interest in how new forms of media affect business and society.
Deanne chairs the boards of two private companies in which her company WeirAnderson.com is a significant investor: Hoodlum, an Emmy and BAFTA award-winning production company, and Ai-Media, a technology and social innovation company.  In 2017 Deanne was appointed chair of the Sydney Film Festival.
She is a member of the global philanthropic community Women Moving Millions and was chair of the Australian Women Donors Network. Deanne was a board member of Screen Australia for eight years until 2016 and was instrumental in the development of its Gender Matters program. She remains a member of its Gender Matters Taskforce.
 PANELLIST: CHRIS OLIVER-TAYLOR, CEO Fremantle Asia Pacific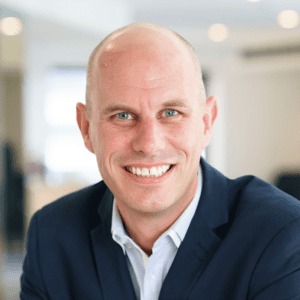 Chris started his career at the BBC in London. He emigrated to Australia in 2000 and worked at the ABC, before being promoted to Head of Production in 2005.
In 2011, Chris moved to the independent production sector as Managing Director of Matchbox Pictures. Matchbox won 20 AACTA Awards, an International Emmy, 9 TV Week Logie Awards and 9 Screen Producers of Australia Awards, including 3 times Producer of the Year whilst Chris was at the helm. Chris's Executive Producer credits include The Slap (NBC/ABC Australia), The Heights (ABC Australia), Glitch (Netflix/ABC Australia) and Wanted (Seven Network Australia).  Chris was also the Lead Executive in Australia for Camp (NBC) and Hunters (Syfy).
In 2018, Chris was appointed Fremantle's CEO Asia Pacific, assuming full responsibility for the company's overall management and business performance across these territories, as well as being a member of the Fremantle Global Board. He leads the development and production of the company's scripted and unscripted programming. 
PANELLIST: GENEVIEVE BAILEY, Filmmaker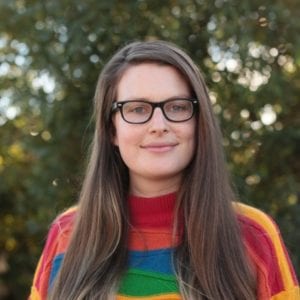 Born in Melbourne Australia, Genevieve Bailey's films have screened in 50 countries winning over 30 awards to date. With a background in short drama, comedy and music videos, I AM ELEVEN (2011), her ambitious first feature documentary, was shot in 15 countries and in 12 languages.
It received critical acclaim and a theatrical release in Australia spanning over 8 months including a record 26 weeks at Cinema Nova in Melbourne. I AM ELEVEN was named New York Times Critic's Pick when it opened US cinemas. Bailey's company Proud Mother Pictures managed national and international distribution and sales. Genevieve Bailey was named one of Australia's 'Top Film and TV of directors of 2012' in the Encore and Mumbrella Annual. Melbourne Magazine named her one of "Melbourne's most influential, inspirational, provocative and creative people.
Her other recent directing credits include THE FUNNY ONES (ABC TV, 2017) and JUDGING THE GATWICK (Premiered St Kilda Film Festival 2019). HAPPY SAD MAN (2018) is her second feature length documentary and following local and international festival screenings, will be released theatrically in Australia in October.
FACILITATOR: MIM BARTLETT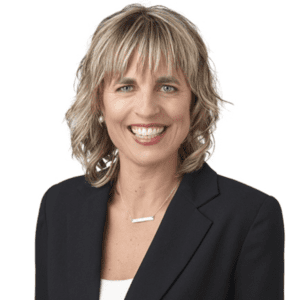 Mim Bartlett is a highly successful keynote speaker, facilitator, executive coach, collaborator and connector, with more than 19 years' experience delivering career development programs that increase executive's confidence, success and optimism for clients such as Suncorp, NAB and Aesop.
Her programs inspire and support personal transformation, authentic leadership and empowering individuals to lead with greater confidence. She is also a devoted advocate for gender equality and empowerment.
Mim has spent six years living and working in China, Hong Kong and Singapore. Fluent in Chinese, Mim's experience working for various multinational companies in law, sales and marketing ensures her strong foundation to connect with a range of people across various industries.
Mim is one of the 2015 winners of the Australian Financial Review and Westpac 100 Women of Influence Awards. She is also deeply involved in social justice work as an advocate, fundraiser and mentor with several organisations including the Asylum Seeker Resource Centre and the Human Rights Art and Film Festival.
OPENING ADDRESS: LISA FRENCH 
Lisa

 French 

is Dean in the School of Media and Communication at RMIT. 

She has written extensively on Australian cinema, particularly in relation to women in film and television. She co-authored the book 

Shining a Light: 50 Years of the Australian Film Institute

(2009 & 2014), and was the co-writer/editor of the anthology 

Womenvision: Women and the Moving Image in Australia 

(2003). 

Her professional history includes three years as the director of the prestigious St Kilda Film Festival and nine years as a director of the Australian Film Institute. 

She was the Chair of the 2016 'Screen Futures' International conference and is currently the co-chair of a UNESCO 19 global university research network on media, gender and ICTs. She is also a member of Screen Australia's 'Gender Matters' Taskforce. Her film projects include producing the film Birth of a Film Festival (2003), a documentary about the first Melbourne International Film Festival. She is currently writing a book about women documentary directors and the 'female gaze'.
PROGRAM DIRECTOR & EVENT MC: SANDRA SDRAULIG AM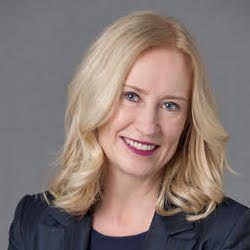 Sandra Sdraulig AM is an Executive Coach at Through the Roof: Executive Coaching Women. She is a lawyer with more than 25 years of experience as a film and TV executive in both the commercial and cultural sectors of the screen industry.
Previously, she was the CEO of Film Victoria; Director of the Melbourne International Film Festival, Film Distribution Manager for Palace, Producer and Presenter of Friday on My Mind, a weekly live interview program for screen practitioners. In 2012 she was awarded an Order of Australia for her leadership and contribution to the Australian film and TV industry. She is currently the Chair of the Adelaide Film Festival and Deputy Chair of Screen Canberra.
CLOSING ADDRESS: SUE MASLIN AO
 Sue Maslin AO is one of Australia's most successful film, television and digital content producers with a track record of creating award winning feature and documentary films. Her most recent is the smash hit The Dressmaker, starring Kate Winslet and Judy Davis. It grossed more than $20 million at the box office and garnered the highest number of nominations at the 2015 Australian Academy of Cinema and Television Arts (AACTA) Awards.
Sue's outstanding 35-year contribution to the Australian screen industry has been recognised in numerous ways. She was appointed Adjunct Professor of the School of Media & Communication at RMIT University and in 2012 received the inaugural Jill Robb Award for Outstanding Leadership, Achievement and Service to the Victorian Screen Industry. Reflecting her commitment to advocacy for women, Sue is currently a Patron of Women In Film and Television and the President of the Natalie Miller Fellowship, an organisation dedicated to inspiring leadership and increasing the participation of women in the screen industry. In 2019 Sue was appointed as an Officer (AO) of the Order of Australia for distinguished service to the Australian film industry as a producer, and through roles with professional bodies.