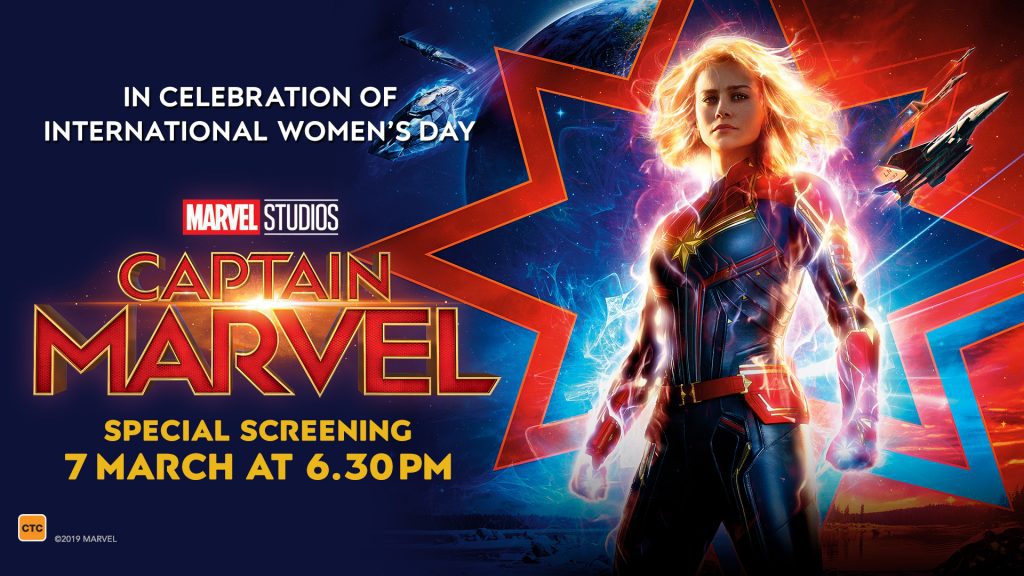 In celebration of International Women's Day, please join us and guest speakers Jo Bladen, GM Walt Disney Studios, Jen Peedom, Director and NMF Ambassador, and Miriam Katsambis, 2018 NMF recipient, for a special screening of Marvel Studios' Captain Marvel.
Academy Award winner Brie Larson stars as Captain Marvel, the first stand-alone, female-franchise title character in the Marvel Cinematic Universe in a film co-directed by directors Anna Boden and Ryan Fleck. In her work on the film, Brie Larson not only stipulated inclusion riders, but also pushed for diversity across her current press tour. This meant better representation for female and marginalised groups across the journalists, magazines, stylists, social media teams, photographers, designers, and hair and makeup artists.
In collaboration with Marvel Studios, we're thrilled to present this special screening on the eve of International Women's Day and opening night of this milestone film.
What's included:
6:30pm Drink on arrival thanks to Irvine Wines
Welcome by Jo Bladen, GM Walt Disney Studios
Talk by Jen Peedom, Director and NMF Ambassador
Talk by Miriam Katsambis recipient of the 2018 Natalie Miller Fellowship
7:15 pm Screening of Captain Marvel
Captain Marvel
Set in the 1990s, Marvel Studios' "Captain Marvel" is an all-new adventure from a previously unseen period in the history of the Marvel Cinematic Universe that follows the journey of Carol Danvers as she becomes one of the universe's most powerful heroes. While a galactic war between two alien races reaches Earth, Danvers finds herself and a small cadre of allies at the center of the maelstrom.