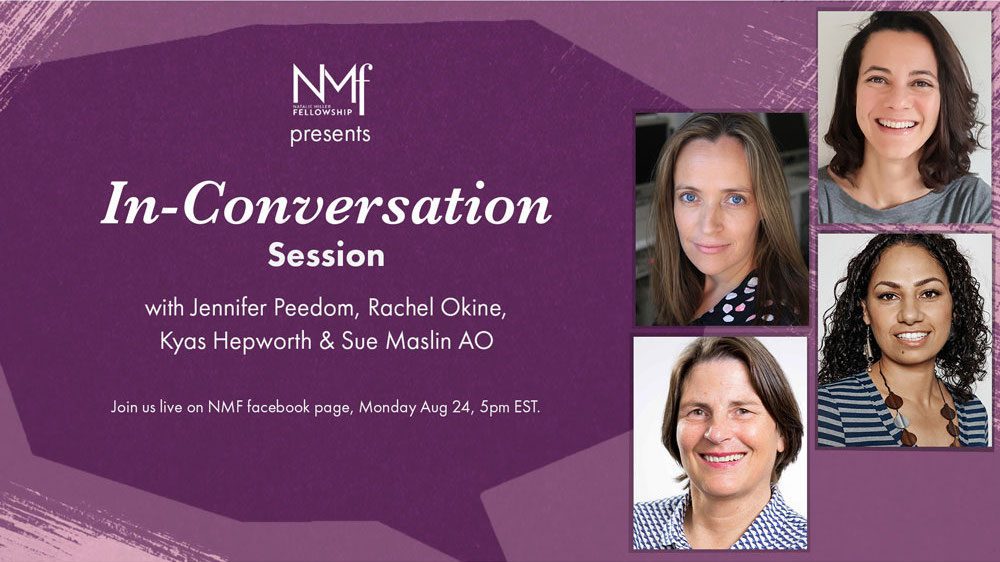 JOIN FACEBOOK LIVE AT 5PM ON MONDAY 24 AUGUST
The Natalie Miller Fellowship (NMF) invites women in the Australian screen industry to join BAFTA-nominated director and NMF Ambassador Jennifer Peedom (Sherpa), Aquarius Films' Managing Director Rachel Okine and Acting Head of NITV Kyas Hepworth for a Facebook Live at 5:00pm on Monday 24 August. Moderated by NMF President Sue Maslin AO, the special in-conversation is designed to inspire the next generation of female leaders to achieve outstanding success at the top of their fields by showcasing their personal journeys to career success, top lessons learnt and tips for pursuing professional leadership. The live in-conversation will be hosted on the NMF Facebook page.
Established in 2011 to recognise the unique contribution of screen industry pioneer Natalie Miller AO, the NMF is open to established women working in the Australian screen industry and provides an annual $20,000 grant to aspirational women in all sectors to pursue professional leadership through attachments, internships, secondments, travel and other means in order to reach their full leadership potential.
"The NMF has helped advance the leadership aspirations of numerous women including the stellar alumni of Fellowship recipients to date," says Maslin. "These women are among those shaping the future of the Australian screen industry and we applaud them."

"The Facebook Live Q&A is designed to inspire and encourage women to apply for the Fellowship and answer any questions that they may have about the process."
Meet the panellists:
The inaugural recipient of the prestigious NMF, Rachel Okine is the Managing Director of Aquarius Films where she is responsible for strategically leading the team in its film and television operations and driving business performance. From 2017 to 2019, Okine headed acquisitions for STX International across their UK theatrical distribution and international sales operations. Prior to that, she was the Paris-based Vice President of International Production and Acquisitions for French-owned studio/distributor Studiocanal, where she acquired titles for the French, German and ANZ territories, as well as overseeing all multi-territory deals and coordinating the international production operations.
Returning to Australia in 2002, Rachel was a founding staff member of leading independent film distribution company, Hopscotch, working across the publicity and marketing campaigns of the slate, and advising on all international and local acquisitions. When Hopscotch expanded into production, she managed that division, producing a number of multiplatform projects, lifestyle television and short form content, and later heading all feature film development. After the sale of Hopscotch to eOne in 2011, these acquisitions activities expanded to form part of the multinational strategy.

Jen Peedom is a BAFTA-nominated director, known for her gripping, intimate portraits of people in extreme circumstances. Her credits include the internationally renowned feature documentaries SOLO, SHERPA and most recently MOUNTAIN, a collaboration with the Australian Chamber Orchestra.
SOLO won multiple awards internationally, including the AFI award for best documentary, the ADG Award and the Film Critics Circle Award. SHERPA, was critically acclaimed on the international festival circuit, including Telluride, Toronto and London Film festivals, winning multiple awards including the Grierson Award at the BFI London Film Festival and a BAFTA nomination in 2016. Her most recent film, MOUNTAIN completed a sell-out national concert tour with the Australian Chamber Orchestra and became the highest grossing Australian documentary in box office history. It was released theatrically in 27 countries and went on to win three AACTA awards in 2018.
She is currently in development on a dramatic feature about Tenzing Norgay with writer Luke Davies (Lion, Beautiful Boy) and Executive Producer David Michod (Animal Kingdom, War Machine). In 2010, Jen was the inaugural recipient of the David & Joan Williams Documentary Fellowship which recognizes and rewards creative ambition, intellectual rigour and innovation in documentary cinema. In 2018 Peedom joined the NMF as an Ambassador.

Kyas Hepworth (nee Sherriff) is a cisgender Bundjalung woman who has spent her career in the Screen and Creative Arts space. Currently employed at SBS as the Acting Head of NITV having recently been promoted from Senior Commissioning Editor. Kyas was previously AFTRS Head of Indigenous and a member of the Executive team. Prior to this, she worked across feature films, documentaries, TV series and shorts. As an integral member of Screen Australia's Indigenous Department, Kyas helped bring popular and critically acclaimed content to international screens, including TV series 8MMM, feature film The Darkside and documentary The Redfern Story.
She was a development manager on Logie award-winning children's animation series Little J and Big Cuz. She has worked with some of Australia's most experienced and renowned Indigenous screen practitioners assisting them in getting their projects from development through to production. Kyas is focused on bringing unique and diverse stories to the screen.

Sue Maslin is one of Australia's most successful screen producers. Her most recent feature is the smash hit THE DRESSMAKER, one of Australia's all time highest grossing films and winner of five Australian Academy Awards in 2015. Sue's outstanding 35-year contribution to the Australian screen industry has been recognised in numerous ways. In 2012 she received the inaugural Jill Robb Award for Outstanding Leadership, Achievement and Service to the Victorian Screen Industry. 
Reflecting her commitment to advocacy for women, Sue was inducted into the Victorian Honour Roll of Women in 2018 as well as made Patron of Women In Film and Television (Victoria). In 2019 Sue was appointed as an Officer (AO) of the Order of Australia for distinguished service to the Australian film industry as a producer, and through roles with professional bodies.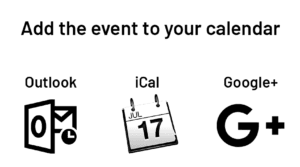 The NMF is the only grant of its kind in the country and offers up to $20,000 for a professional development program that will deliver significant benefits to the applicant and the wider Australian screen community. The Fellowship is proudly supported by co-sponsors Village Roadshow and independent sports and entertainment studio, KOJO, with each providing $50,000 over five years to support the Fellowship.
Since 2012, eight Fellowships have been awarded to Rachel Okine (Managing Director, Aquarius Films), Harriet Pike (Head of Production & Development, WildBear Entertainment), Rebecca Hammond (Post Production Manager, Beyond Productions), Courtney Botfield (Head of Distribution & Sales, Bunya Productions), Sasha Close (Program Manager, Gold Coast Film Festival); Kristy Matheson (Director, Film Programs ACMI), Miriam Katsambis (Vice President, Business & Legal Affairs at APAC, Film & TV Distribution at Entertainment One); and Anna Kaplan (Producer and Impact Producer, Greenfield Pictures).
All applications for the current NMF must be received by midnight Monday, 21 September 2020 and the recipient will be announced in November, 2020.