Secretary, Natalie Miller Fellowship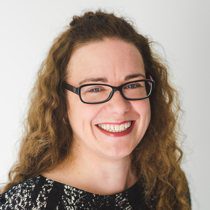 Julia Adams is a Partner at Shiff & Company, Lawyers in Melbourne, Australia where she has over 15 years' experience practicing extensively in entertainment and commercial law including advising on, documenting and assisting in structuring the financing of many Australian feature films, television and digital media projects. She has also advised numerous not-for-profit organisations, especially in the Arts sector, and has served on a number of Boards and Management Committees.
In addition Julia has acted as Executive Producer on a wide range of television series, particularly those made for kids, including the international hit H2O – Just Add Water (2006-), the animated series The Day My Butt Went Psycho (2001) and the Netflix Original series Mako Mermaids (2013-).
Julia joined the Natalie Miller Fellowship National Management Committee in 2014.