Vice President, Natalie Miller Fellowship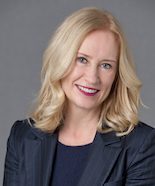 Sandra Sdraulig AM is an Executive Coach and founder of Through the Roof a company that offers executive coaching specifically for women. She is a lawyer with more than 25 years' experience in the commercial and cultural sectors of the Australian film, TV and digital media industry where she developed a reputation for innovation, leadership and delivering exceptional results. In 2012 she was awarded an Order of Australia (AM) for her leadership in the film industry.
Sandra was CEO of Film Victoria; Executive & Artistic Director, Melbourne International Film Festival; Distribution & Marketing Manager, Palace Entertainment & Distribution Manager for the AFI. Most recently, she hosted a highly regarded weekly film & TV interview program for the Australian Film Television & Radio School. Sandra is the Chair of the Adelaide Film Festival and on the Board of Screen ACT.